Dominion Energy is proposing to replace approximately 37 miles of aging 500-kilovolt transmission line in Northeastern Virginia. This project will replace weathering steel lattice towers with new, dulled galvanized, steel lattice structures. New structures would be approximately 28 feet taller on average than existing structures and will be built in approximately the same locations as existing structures. The target completion date for this project is December 2023.
Existing dominion line #124
Overview
Dominion Energy has an existing right of way corridor containing a 115 kilovolt (kV) transmission line that runs from our Gainesville Substation north to our Loudoun Substation. This line will be converted to operate at 230 kV and will not require construction work in this portion of the right of way.
Counties
Fauquier County
Stafford County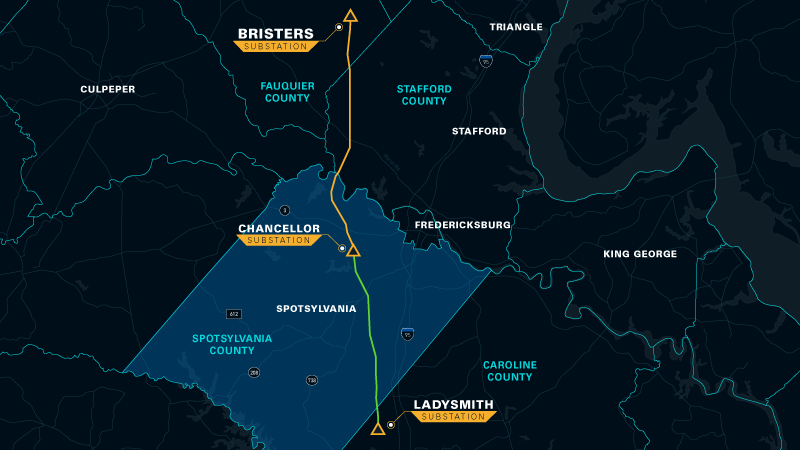 Spotsylvania County
Caroline County
CONTACT US
Your message has been sent! We'll be in touch shortly.